~/home/post/you-really-just-would-not-understand
You Really Just Would not Understand!
January 7th, 2015 • filed under Journal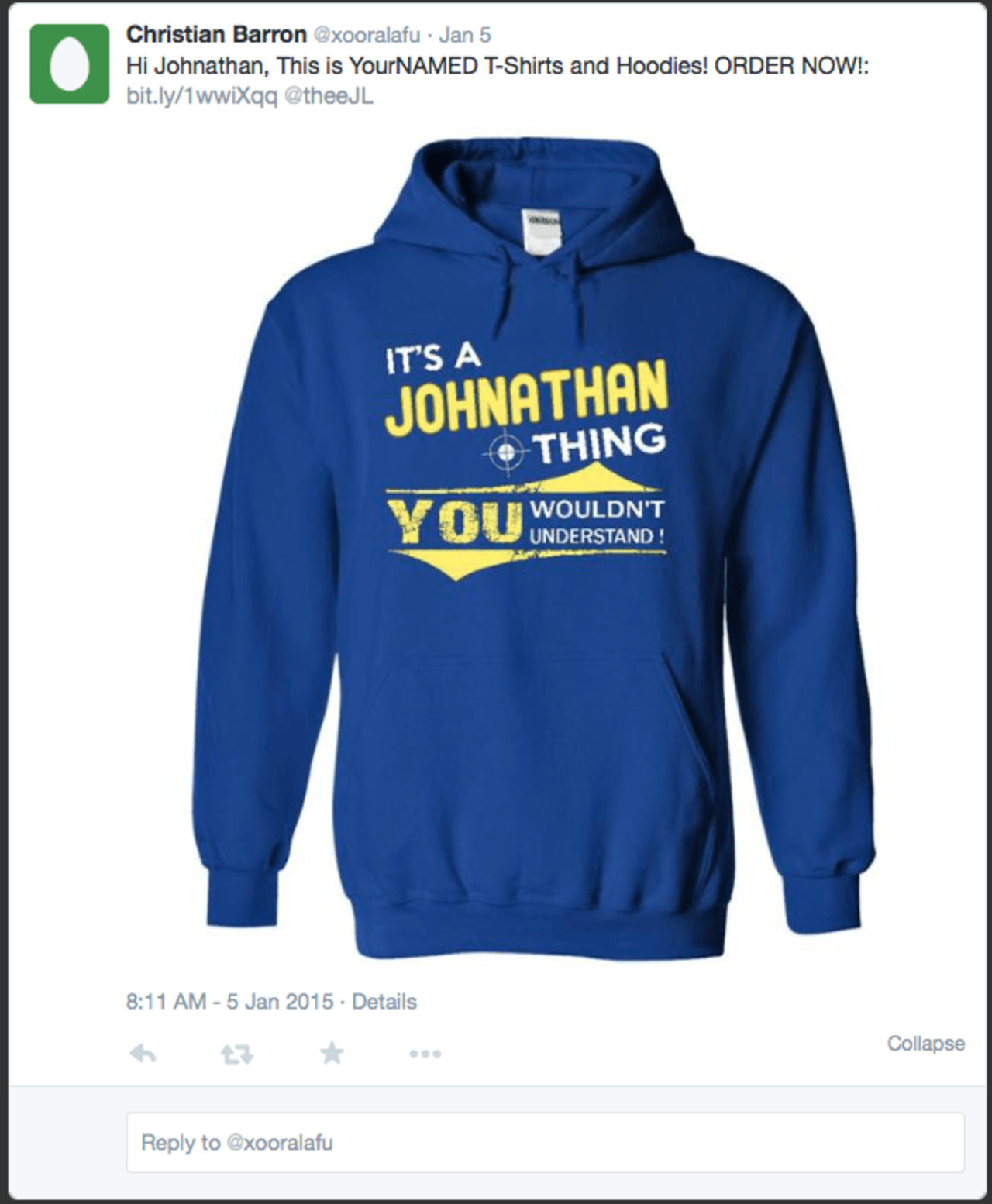 I'm hoping that someone can explain to me why in the literal hell I would think this is something I would wear.
It's just a Johnathan thing. You wouldn't understand!
Are you sure? At what point did I become such a pompous @$$ that everything I do, every action I take and word that comes out of my mouth raised to such a level that nobody on God's green earth would understand it, even to a fraction of a degree?
At least they spelled my name right… spammers have a tendency to misspell my name at least a dozen times a day, according to my spam filter. Perhaps it's time to make a new rule to filter out those who just don't understand: If you email me, tweet me, or otherwise try to talk to me and you don't spell my name right, I'm going to wear this god-forsaken sweatshirt, take a photo, send it to you, tell you go pound sand, and then run away laughing.
That sounds crazy, right? Well it's a Johnathan thing… you wouldn't understand.